Nellie Miller – 2017 WNFR World Champion Barrel Racer to ride at the 2018 RAM PRCA CA Circuit Finals Rodeo
Your 2017 Wrangler National Finals Rodeo World Champion Barrel Racer, Nellie Miller, is set to ride at the 2018 RAM PRCA/WPRA California Circuit Finals Rodeo (link), October 5-7, 2018, at the Antelope Valley Fair and Event Center.  Nellie, who along with the other top 11 barrel racing qualifiers in the WPRA California Circuit, will "Go for it"!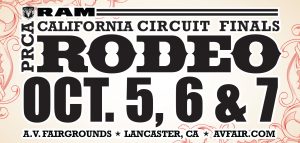 What an exciting past couple of years it has been for Nellie Miller, her family, friends, and fans.
During several interviews, Nellie has shared that she believes in setting a goal and having a plan.  These goals and plans, hard work and dedication, training and focus, along with sharing the rodeo road with her beautiful blue roan Quarter Horse she calls "Sister", earned her a spot at the 2017 Wrangler National Finals Rodeo in Las Vegas, Nevada.  Nellie took those same core beliefs and rode right into the Thomas and Mack Center in December of 2017, and, at the end of the 10 WNFR performances, she and Sister earned themselves a World Championship.  Nellie and Sister even set a new average record at the Wrangler NFR with a total time of 137.32 seconds on 10 runs.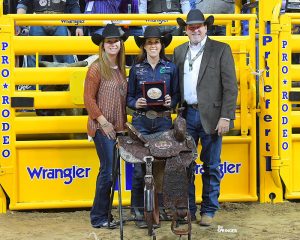 Possibly even more exciting to Nellie, her peers and fellow WNFR Barrel Racing Contestants, voted Sister, (Rafter W Minnie Reba) the American Quarter Horse Barrel Horse of the Year.  Proudly, Nellie says that "Sister" knows her job.  In an interview with KRCRTV,  ( link )  Nellie said of Sister, "...She's just a really confident horse...She knows exactly what she's supposed to do. She's very consistent and does her job every time, which makes my job easier, because I know I can trust her to do that..."
Nellie hopes to be an inspiration to other women who compete in rodeo events.  She often offers that same advice - setting goals and having a plan, adding that it does not happen overnight. Do not get discouraged.  It takes a long time to get to where she has been.
During the awards presentations at the 2017 RAM PRCA California Circuit Finals Rodeo, Nellie was presented with the 2017 WPRA Ladies Barrel Racing Year End Champion Saddle and Buckle.  Her husband, James Miller, General Manager of the Red Bluff Round Up, (not pictured) and her two daughters were with her during the presentation.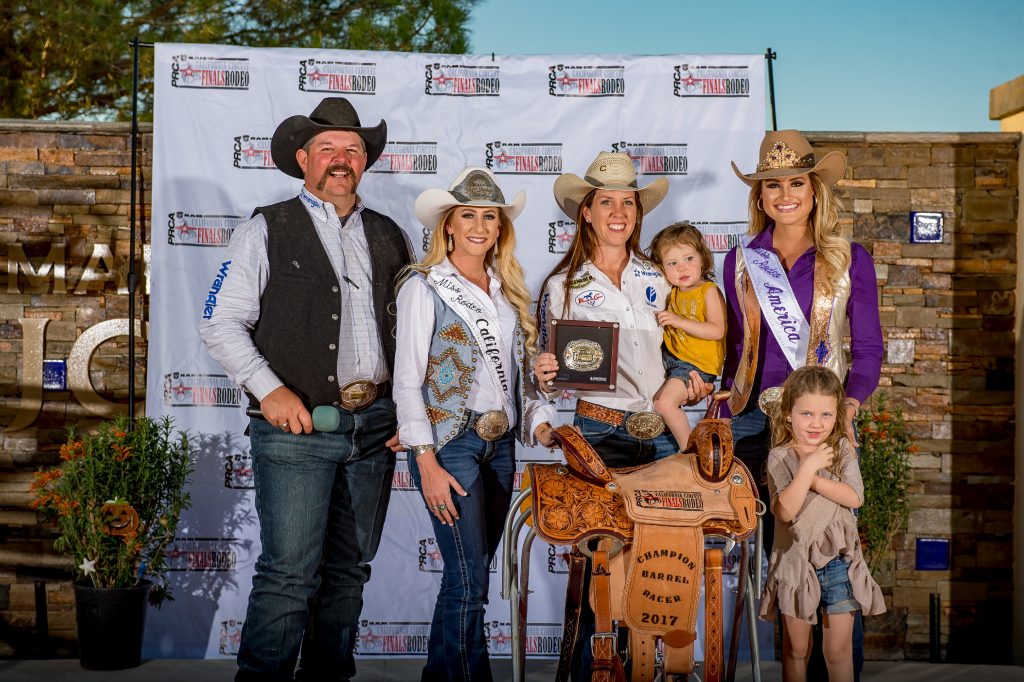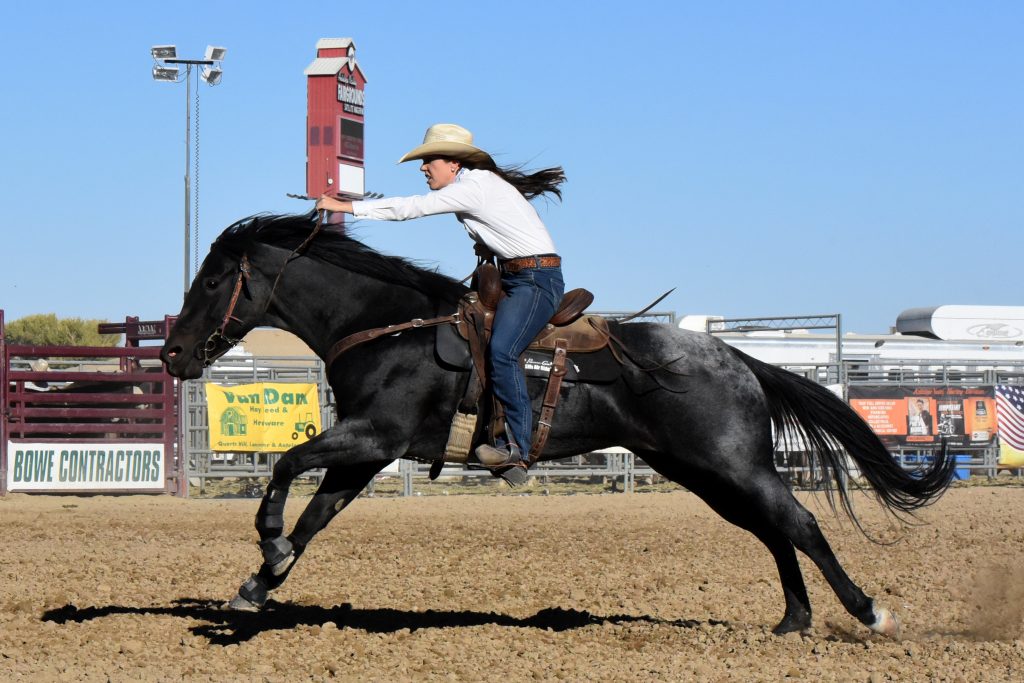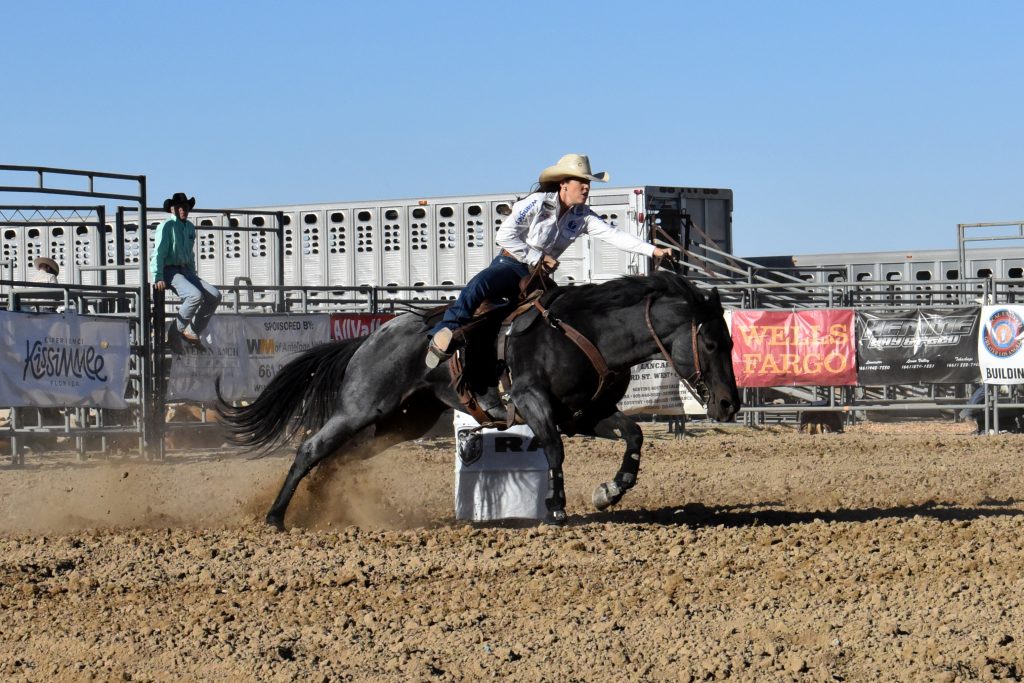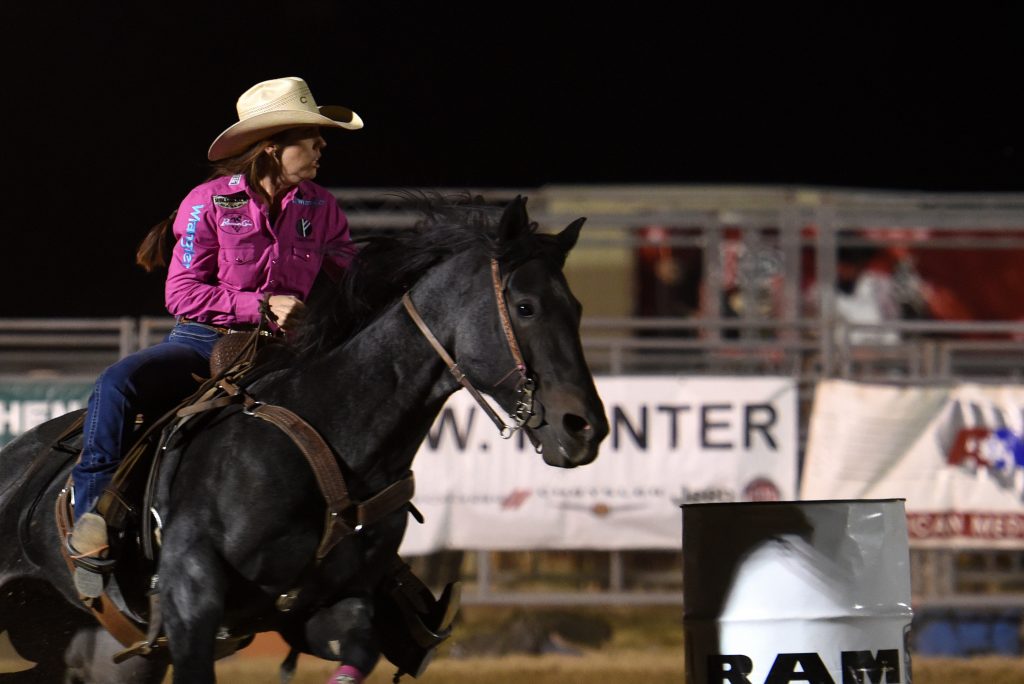 While visiting the Red Bluff Round Up Museum, even though she was not there, we were able to get a photo with Nellie and her PRCA/WPRA California Circuit Year End Champion Saddle.  To say her family, friends, and community are proud of their Cottonwood, California Cowgirl - goes without saying!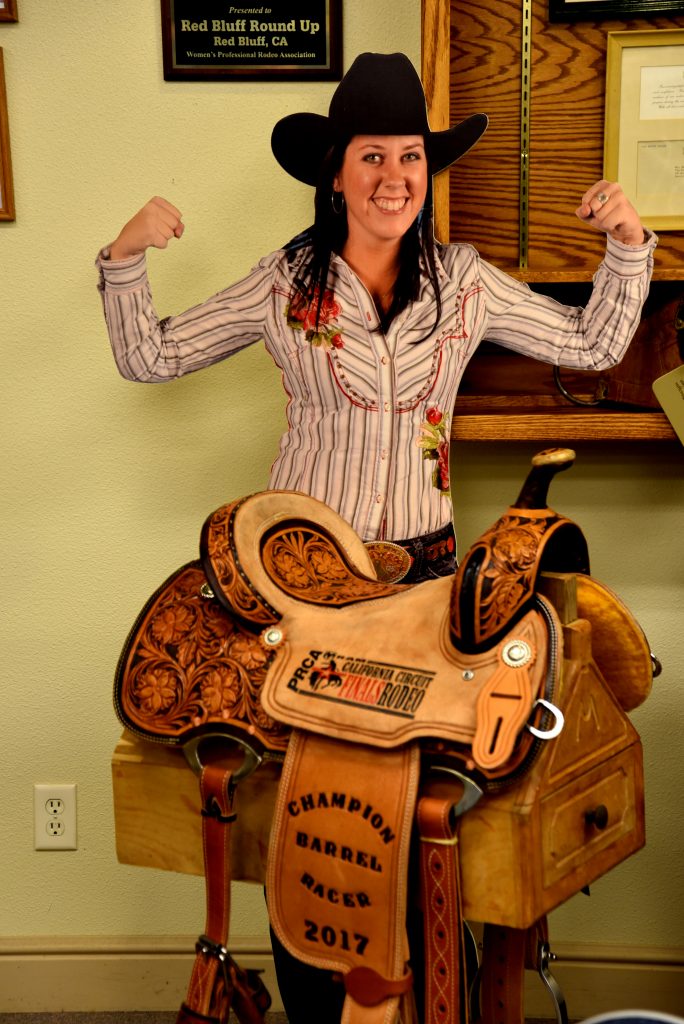 Nellie Miller is currently sitting 2nd in the world standings.  We are so excited to see her ride at the RAM PRCA California Circuit Finals Rodeo.  Congratulations Nellie Miller!  We can't wait to see where the future takes you and Sister - If this poster is any indication - The Sky is the Limit!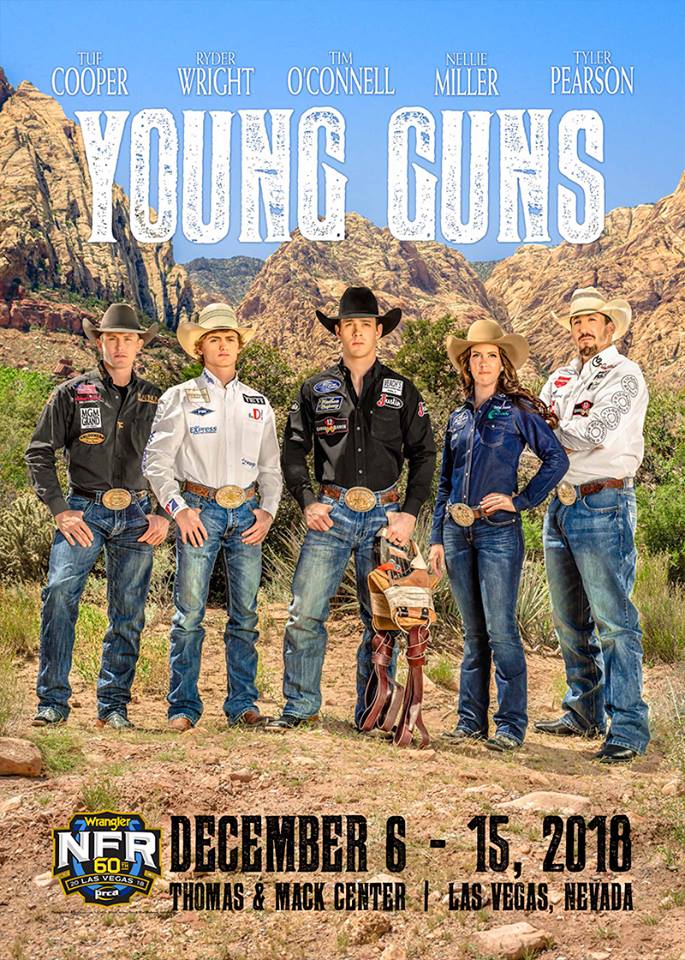 To learn more about Nellie's story, here is a great article in the Red Bluff Daily News.