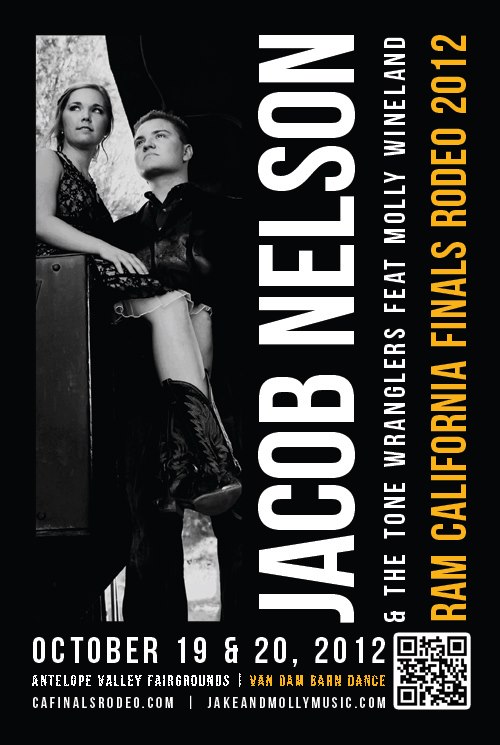 RODEO AFTER DARK: ONE NIGHT ONLY
At the Van Dam Barn Dance
Sponsored by Van Dam Farms
Presents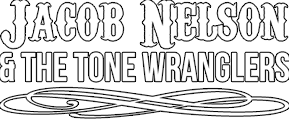 OCTOBER 5, 2018 RIGHT AFTER RODEO!

Jacob Nelson
& The Tone Wranglers


 

October 5, 2018
Immediately following Rodeo on
Friday Night



We are excited to announce that Jacob Nelson and The Tone Wranglers ( website / Facebook ) will perform at this year's Van Dam Barn Dance and After Party!
It has been an exciting last couple of years for Jacob Nelson and The Tone Wranglers with some of the biggest highlights - Opening for Country Star Tracy Lawrence,  at the Pioneer Event Center and Clay Walker at the AV Fair.  They packed the house with their non-stop, full of energy, performance at the 2018 "4th of July Celebration" at the Antelope Valley Fairgrounds.  "They have something for everyone" - All of your Country favorites, along with some Southern Rock, those "Buckle Polishing" ballads, and even some songs you would not expect from a Country Band".  They have performed for many other events including the "Toyota "All American" Concert Series", "The Los Angeles County Airshow", & Country Night at the Hangar.
Keeping everyone on the dance floor having a great time is their goal.  "We want to take you away from your day to day grind and take you on a journey of  "Leave your worries at the door - We are here to dance, party, and have a great time", said Jacob Nelson.  "We are grateful for this opportunity to perform for you and we look forward to seeing all of you at the Van Dam Barn Dance".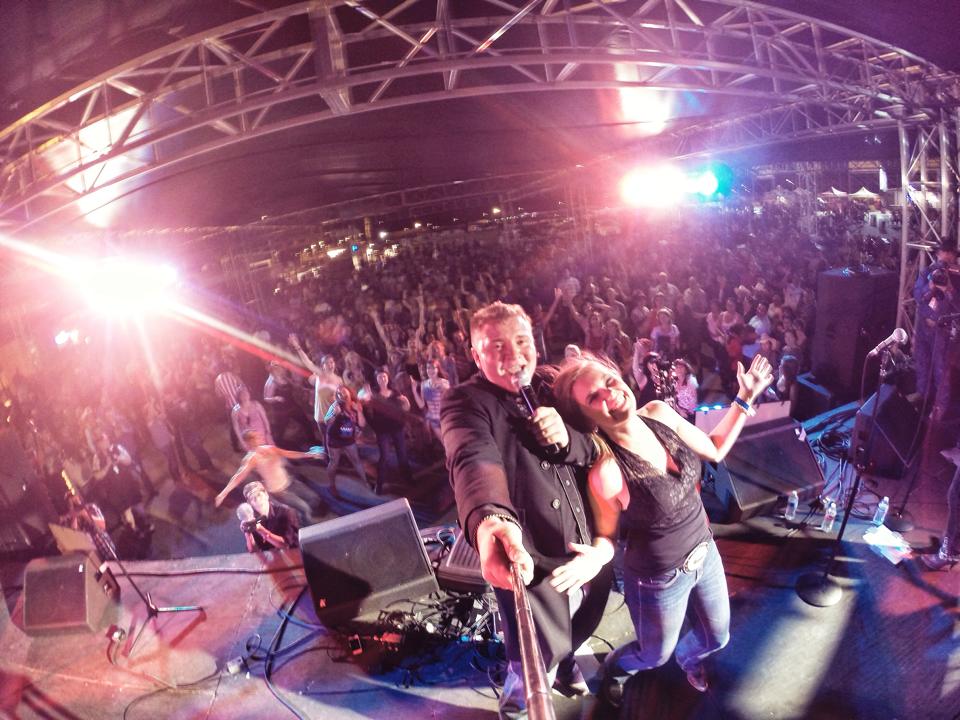 The Tone Wranglers
Hi, I'm Ruben! I grew up in Venice, California. My music career has spanned 40+ years. In the 70's, I recorded an album under the name of "Shotgun Ltd." and released an assortment of singles. Since then, I have played with many musical groups. I play an assortment of instruments: guitar, bass, percussion and the mandolin. I love all types of music: rock, blues, funk and country. My hobbies are collecting guitars and other musical instruments.
Barbara Leoni
Lead Guitar, Vocals
Originally from Wisconsin, Barbara Leoni was a music student at UW LaCrosse before coming to LA to attend Musician's Institute in Hollywood, (GIT) where she graduated with honors and was awarded a USA Custom Ibanez guitar. Barbara remained in LA working in numerous bands spanning a wide variety of musical styles including blues, rock, country, surf, and even Persian music! With "The California Girls", an all female surf band, she opened for "The Beach Boys", "The Safaris", "Jan and Dean", "Steppin Wolf"; toured the US playing theaters, fairs, casinos; and played overseas for the troops in Bosnia, Kosovo, Japan, Korea, Singapore, Iraq, Afghanistan, Norway, Germany, the Pacific Islands, and Diego Garcia. She was a member of the Greg London band, an impressionist with whom she performed in Leicester Square in the West End of London, at Harrah's Reno for a two and a half year run, and a year and a half at the Las Vegas Hilton. Barbara has her own trio called "Breakfast with Barbie" in the Antelope Valley, and free lances with various groups. She recently joined Jacob Nelson and the Tone Wranglers! Barbara has appeared in film and television and has produced her own solo blues cd entitled "Human Needs". She teaches voice, guitar, and piano and currently has over 35 private students ranging in age from 6 to adult.
This "Country Girl" was born and raised in Brooklyn, New York and began singing at about 6 years old. Lisa has continued performing with various bands in Southern California and showcasing at numerous clubs in Hollywood, Beverly Hills, and West Los Angeles. Lisa has been involved in worship bands and leading worship at several churches in Southern California and has recorded 2 Contemporary Christian albums. Lisa has directed, co-directed, and performed in numerous musical tribute shows for community theatre companies as well as City Festivals, Fairs, and fundraising events. This "Wranglette" is a Mom of 5 and GRANDMA of 5 (so far) and has more fun than should be legal performing with Jacob Nelson & The Tone Wranglers!!!
Danny was raised in Southwestern PA and started performing in high school playing in the stage band as well as different local bands in the tri-state area.
At Salem College he performed with the Jazz Band while continuing to work casual and club dates.
After college Danny went on the road with various Top 40 and Dance bands and found himself in Maine touring, recording, teaching at New England School of Music in Portland, and doing clinics for High Schools, Colleges and Universities with the Bill Moio Quartet and other groups.
Danny moved to Reno NV and became in demand doing Main Room and Cabaret shows in just about every casino in Reno and Lake Tahoe. In 1986 he won the RAMA (Reno Area Music Award) for Best Jazz Bassist as well as being nominated for Best Jazz Vocalist.
In Reno Danny became involved in Country Music filling in with numerous country bands and shows. He was house bass player for Verdi Recording Studio and Cougar Run Recording Studio in Lake Tahoe where he recorded on many country songs and demos.
Danny fronted his own band "The Leoni Hecht Group" for 5 years
before moving to LA.
In LA Danny played in warm up bands for major network sitcoms. He became QC Tech testing bass gear for SWR Engineering while continuing teaching, recording and performing.
Some artists Danny has performed with are Tom Arnold and Roseanne Barr, BJ Thomas, Jeffrey Osborne, Chuck Berry, Michael Sembello, Little Anthony, Sha Na Na, The Greg London Show, Joe Bonamassa, Curtis Salgado and many other top names in music and entertainment.
Peter Kaye Born in Inglewood, California, Peter is a third generation musician. He started his thirst for music at the age of 8 when HB Barnum let him play a metal stool with a mallet on a recording session his mother was working. He was hooked! After that, anything that didn't move became a drum. Over the last 35 years he has been fortunate to work with many top artists such as Finis Tasby, Coco Montoya,, Yolanda Gené Adams, O.C. Smith, Greg Walker, Rockin' Joe Huston, Elaine Gibbs, King Ernest, Frankie Lee, Johnny Dyer, the Shirelles, along with such jazz greats as Morgan Ames, John Pisano, Herb Jeffries and Barbara Morrison.