Next Weekend – Redding, Ramona, and Rowell Ranch Rodeos
Happy Mother's Day weekend!  We all look forward to exciting PRCA / WPRA CA Circuit Rodeo action at the Mother Lode Round-Up website and at the Woodlake Lions Rodeos website!
Next weekend Redding Rodeo website,  Ramona Rodeo website, and Rowell Ranch Rodeo website, will be ready to welcome rodeo fans, contestants, families, and friends!
Be sure to visit each rodeo's website/facebook for details about all the fun and exciting events leading up to each rodeo.  (Social media/web info also available at website.)
For official PRCA Rodeo dates and times, please visit prorodeo.com website and for official WPRA dates and times, please visit website.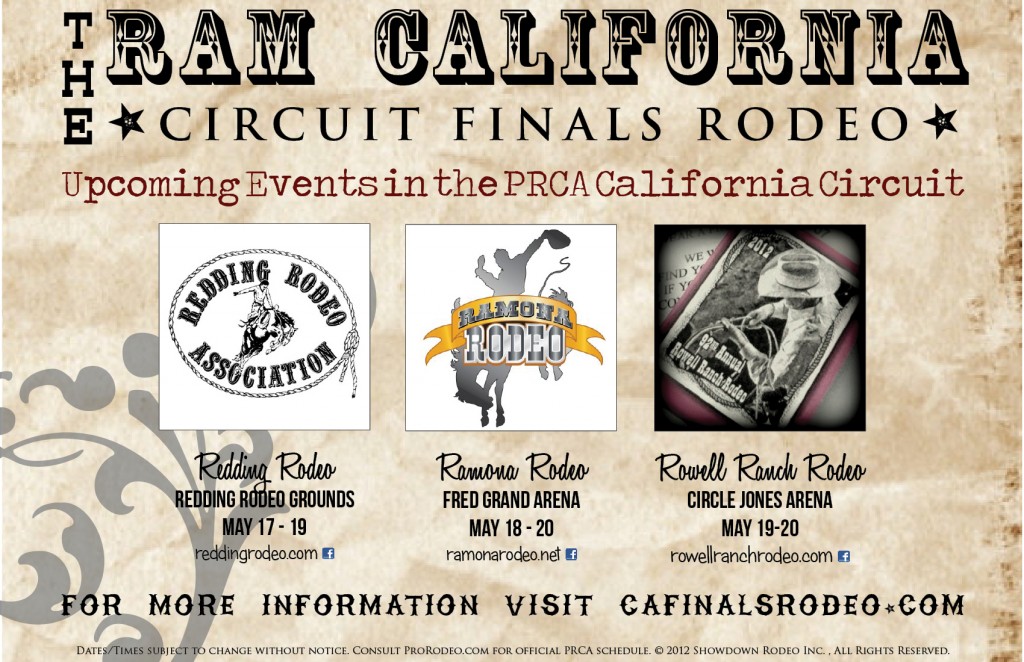 Good luck to all the contestants!  Everyone be safe in your travels!